The transfer of accountability and responsibility of care during handover of patients between caregivers in clinical settings form a fundamental component of medical practice in hospitals and other healthcare facilities. The patient handover procedures are crucial in contemporary healthcare organizations due to the increasing emphasis on the implementation of multidisciplinary approaches for optimal health services. Efficient communication channels are essential in reducing the risks of medical errors and adverse health outcomes that could arise during the patient handover processes. Issues such as urgency of patients' transitions in emergency departments, changes in plans for care between wards, time constraints, and communication problems are among the most significant challenges faced by caregivers during the handover processes. The objective of the current quality improvement exercise is improving outcomes during patient handover procedures, reducing patient complaints, and ensuring timely treatment through standardization of the handover procedures.
The patient handover begins with brief introductions between the nurses and patients before the caregiver reviews the patients' plan of care, ongoing evaluations, and factors that contributed to the patients' health problems. The nurse then develops a brief action list that guides his or her actions throughout the shift to ensure that the patient receives the recommended medical services. The caregiver then establishes an emergency plan for the patient and requests for feedback where possible before starting the implementation process.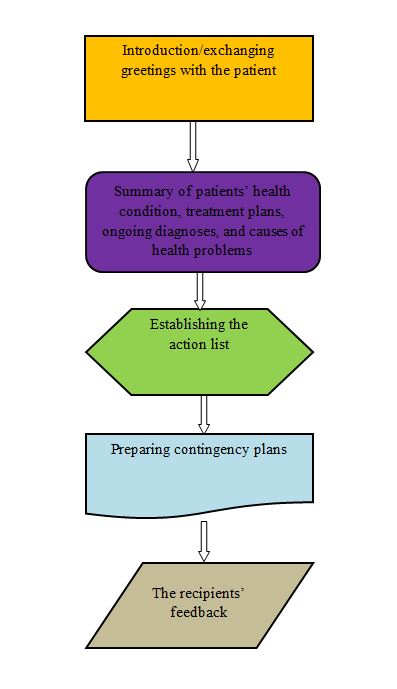 The first improvement that I would propose is that the incoming nurse prepares adequately for the process by reviewing the patients' previous handover sheets before proceeding to each ward. At the ward, the outgoing nurse or nursing team would then introduce the incoming nurse or nursing team to the patients and share updated health data with the new teams of caregivers. One of the most significant adjustments in the handover procedure would be engaging the patients in updating handover sheets and conducting safety scans of equipment before the new nursing teams assume responsibility over the patients.